Ms. Roper is a 60-year-old woman presenting in Nurse Sick Call with complaints of right great toe pain that has been bothering her for the past 4 to 6 weeks. She states the pain has been a constant 5/10 and is somewhat relieved with ibuprofen and changing positions frequently. She doesn't know what caused this pain, denying any trauma to the toe or foot.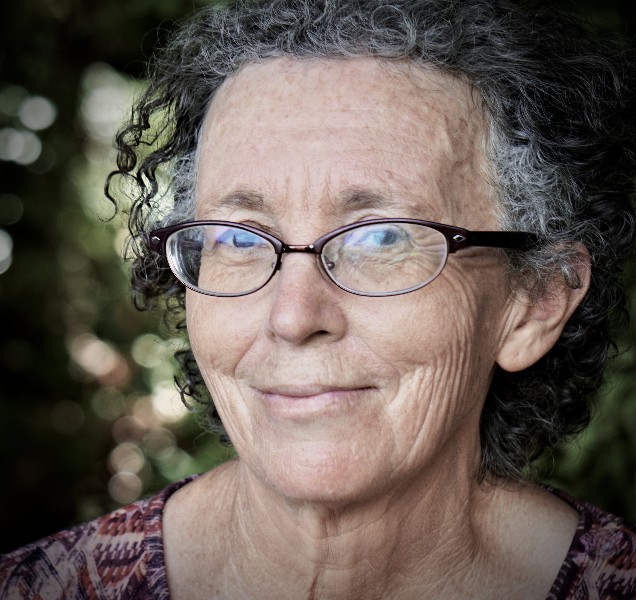 Nursing Sick Call Evaluation
The Nursing Sick Call evaluation included the following:
A few weeks ago, prior to incarceration, Ms. Roper reports that the pain became so annoying she sought medical attention in an ED. She underwent x-rays of her right foot and great toe, both of which were negative for fracture. She states she was told that a fracture may not show up on film right away, so she would need to follow up with an orthopedic specialist within 2 weeks to obtain new x-rays. Unfortunately, she was arrested for forged checks before the appointment could be scheduled. The ED provider buddy-taped her right great toe to the adjacent toe, placed her in a post-op shoe, and instructed her to limit weight bearing, and to continue to take ibuprofen for pain. She denies arthritis, gout, blood clots, and previous injury/trauma to her right foot or great toe. She denies radiation of the pain into her calf but does admit there are times when she feels her right great toe goes numb. The pain returns when she stands up from a sitting position, stands for prolonged periods of time, climbs stairs, sits on a hard chair, or drives a car. She admits to being in a car accident three months ago, where she was the driver who was rear-ended at a stop light. She refused to be taken to the ED at that time, complaining only of minimal neck pain, which has resolved. She states she has experienced low back spasms that come and go since then. Currently she is having pain in her lower back. She has not had any diagnostic studies of her lower spine.
Allergies: No known drug allergies; no known food allergies.
Medications: Amlodipine 10 mg PO QD; ​Chlorthalidone 25 mg PO QD; Rosuvastatin 40 mg PO QD; and Ibuprofen 400 mg PO from the commissary which she takes when she has pain.
Vitals: T 98.6°F, P 80, R 14, BP 154/92, HT 5'6″, WT 146 lbs, BMI 23.6
General: Alert, oriented and cooperative. Sitting comfortably on exam table. Well nourished. No acute distress.
Lungs: Clear to auscultation bilaterally; no adventitious sounds.
Heart: S1S2, RRR; no murmurs, rubs or gallops.
Gait steady, with limp favoring right side
Great Toe tender to palpation, decreased range of motion with flexion and extension; no erythema, warmth or swelling
Right paravertebral muscle ++ pain and spasm with palpation
CORRECTIONAL NURSE ACTIONS
While at first the nurse thought Ms. Roper's problem was all in her toe, the nurse considered the back pain with palpation and the history of motor vehicle crash and decided to refer Ms. Roper to the Provider clinic today.
Ms. Roper is then seen by the Provider
Review of Systems
The patient's ROS is positive for pain in the right great toe and lower back spasms. Her ROS is negative for fever, chills, diaphoresis, insomnia, urinary problems, bowel movement changes, or recent unintentional weight loss or gain. The patient denies rashes, lumps, lesions, itchiness, dryness, color changes, or change in nails or hair. She also denies swollen glands, pain or stiffness, leg cramps, varicose veins, or history of DVT.
Relevant History
The patient has a history of hypertension, hypercholesterolemia, hypertriglyceridemia, and fibrocystic breast disease. She has a 20-pack-year tobacco history and quit 8 years ago. She drinks two glasses of red wine on the weekends and denies illicit or recreational drug use. Her diet is rich in seafood, especially shrimp and fish. She does not eat organ meats or consume caffeine.
Her family history is significant for hypertension, type 2 diabetes, hypercholesterolemia, angina, and glaucoma.
Additional Physical Examination
General: Pleasant female of stated age in no acute distress, sitting on exam table. A&O.
Skin, Hair, and Nails: No erythema, rashes, lesions, or masses. No abnormal findings with hair or nails.
Neck: FROM, supple without tenderness.
Peripheral Vascular: Warm throughout, all pulses 2+ symmetric bilaterally, capillary refill < 2 seconds throughout.
Musculoskeletal: No curvatures of the spine, slight pelvic tilt with left iliac crest slightly higher than right. Tender L3 to L5 spinous processes without step-offs. Painful right-sided paravertebral muscle spasms initiated with deep palpation of L4 to L5 and right sciatic nerve within the right buttock with patient positioned in fetal position. Decreased ROM lumbar spine, right lateral bending. No deformities at bilateral lower extremities; tender right first metatarsophalangeal joint without increased warmth, swelling, or erythema. Full range of motion (FROM) at left lower extremity. FROM at right lower extremity except decreased ROM at right great toe in flexion and extension.
Neurologic: Cranial nerves II to XII grossly intact; speech appropriate; antalgic gait favoring right foot. L1, L2, L3, S1, S2: sharp/dull discrimination and vibratory sense intact at BLEs L4, L5: sharp/dull discrimination and vibratory sense intact at left lower extremity. Unable to discriminate dull sensation, at lateral aspect of right calf, extending distally to right mid-foot and great toe.
Differential Diagnoses for Ms. Roper
Gout is a disorder of purine metabolism that commonly involves a single joint such as the great toe, with swelling, warmth, erythema, and tenderness. Uric acid or urate is an end-stage byproduct of purine metabolism and accumulates in blood and tissues. When tissues become supersaturated with urate, the urate salts precipitate and form monosodium urate monohydrate crystals. Plain radiographs of the great toe may demonstrate erosions with overhanging edges, which is an indicator of gout, but Ms. Roper's x-rays from the ED did not indicate this. Patients with comorbidities of hypertension, hypertriglyceridemia, and hypercholesterolemia tend to have a higher incidence of gout. This diagnosis can be ruled out by simple blood work.
Pseudogout, as with gout, is a common crystal-induced arthropathy. Pseudogout commonly involves a single joint such as the knee and rarely affects the great toe, with acute swelling, warmth, erythema, and pain the is caused by calcium pyrophosphate crystal deposits. Synovial joint fluid analysis would be needed for microscopic examination for crystals; however, Ms. Roper's symptoms did not occur suddenly, and there were no physical examination findings that demonstrated erythema or swelling of the right great toe.Thus, pseudo gout is rolled out.
​Osteoarthritis, the most common joint disease, is a degenerative disorder due to the breakdown of hyaline cartilage in the synovial joints. Patients typically complain of deep achy joint pain exacerbated by extensive use; stiffness during rest, with morning stiffness commonly alleviated within 30 minutes; and decreased range of motion, typically with crepitus. The progression of osteoarthritis is slow, occurring over many years, and may become debilitating over time. Ms. Roper's pain is acute, beginning only 4-6 weeks ago, so it is highly unlikely that her condition is related to osteoarthritis.
​Sciatica presents with lower extremity pain that can involve the foot and/or toes with or without neurologic deficit, localized to a distribution of one or more lumbosacral nerve roots. Most commonly involving L4 to S2 with lower extremity pain aggravated by prolonged sitting or standing, sciatica is congruent with Ms. Roper's complaints. Her pain is alleviated with constantly changing positions and walking. Her history of the car crash and lower back injury is supportive of sciatica, especially since she has been experiencing intermittent back spasms since then. Considering her history and physical exam, this is probably the most likely diagnosis.
Most Likely Diagnosis: Sciatica
Diagnostic Tests/Imaging
Serum uric acid level to rule out hyperuricemia. ​Patient drawn right after the encounter.
Lumbosacral (LS) -spine plain films – Mobile X-ray vendor scheduled to come the next day.
Results
​Uric acid was within normal limits.
​LS-spine plain films demonstrated degenerative changes.
SCiatica
Sciatica is lower extremity pain with or without neurologic deficit, localized to a distribution of one or more lumbosacral nerve roots. The most common distribution involves L4 to S2, with lower extremity pain aggravated by prolonged sitting or standing and by bending forward or performing tasks with outstretched arms elevated and away from the body. Pain is typically alleviated with reclining, walking, or constantly changing positions, as these movements allow the lumbosacral spine to become unloaded or to experience more balanced multidirectional forces, resulting in offloading of the force applied to the nerve roots. When it is not clear which dermatomal distribution is involved, the terms radiculopathy or nonspecific radicular pattern are commonly used descriptions. Neck and back strains tend to affect many pain-sensitive structures of the spine, such as ligamentous support, spinal muscles, facet joints, and discs. Although disc herniation is a common cause of spinal and radicular pain, there is no correlation between the degree of a patient's symptoms and the extent of the disc herniation. Degenerative changes and injuries to the spinal structures produce variable lower back and leg pain. The diagnosis of acute painful spinal conditions is commonly nonspecific, but when the lumbosacral nerve roots are involved, the leg pain is referred to as sciatica.
Medications:
​Naproxen 500 mg BID X 10 days for pain
Cyclobenzaprine 5 mg at night X 5 days
Prednisone – 5 days each of 60 mg, 40 mg, and 20 mg then STOP
Return to Clinic for follow-up in 1 week
Orthopedic referral
PT referral
Sciatica due to lumbar disc herniation typically resolves with conservative treatment.​
Risks, benefits, and potential adverse effects of medication prescribed.
Prednisone prescribed to decrease inflammation in the lower back and surrounding right sciatic nerve; Naproxen for pain; cyclobenzaprine for muscle relaxing.
​Importance of physical therapy and daily exercise.
Chawla, J., Schneck, M.J., Wheeler, A.H. (2018). Characteristics of pain-sensitive structures: sacroiliac pain. Medscape. Retrieved from https://emedicine.medscape.com/article/1144130-overview#a1.
Chawla, J, Schneck, M.J, Wheeler, A.H. (2018). Low back pain and sciatica. Medscape. Retrieved from https://emedicine.medscape.com/article/1144130-overview#a1.
Lozada, C.J., Culpepper, P.S. (2020). Osteoarthritis clinical presentation. Medscape. Retrieved from https://emedicine.medscape.com/article/330487-overview.
Papadakis, M.A., McPhee, S.J., Rabow, M.W. (2018). Lumbar disk herniation. Anthony Luke & C. Benjamin, Ma, eds. In: Current Medical Diagnosis and Treatment. 75th ed. McGraw-Hill Education, 1709–1710. ISBN 978-1-25-986148-2
Rothschild, B.M., Miller, A.V, Francis, M.L. (2020). Gout and pseudogout. Medscape. Retrieved from https://emedicine.medscape.com/article/329958-overview.
Wijesinghe, Sampath. (2021). 101 Primary care case studies: A workbook for clinical and bedside skills. Springer Publishing Company. Kindle edition.
*As always, your company or facility policies, procedures and Nursing Protocols/Guidelines take precedence over any written recommendations on this website.