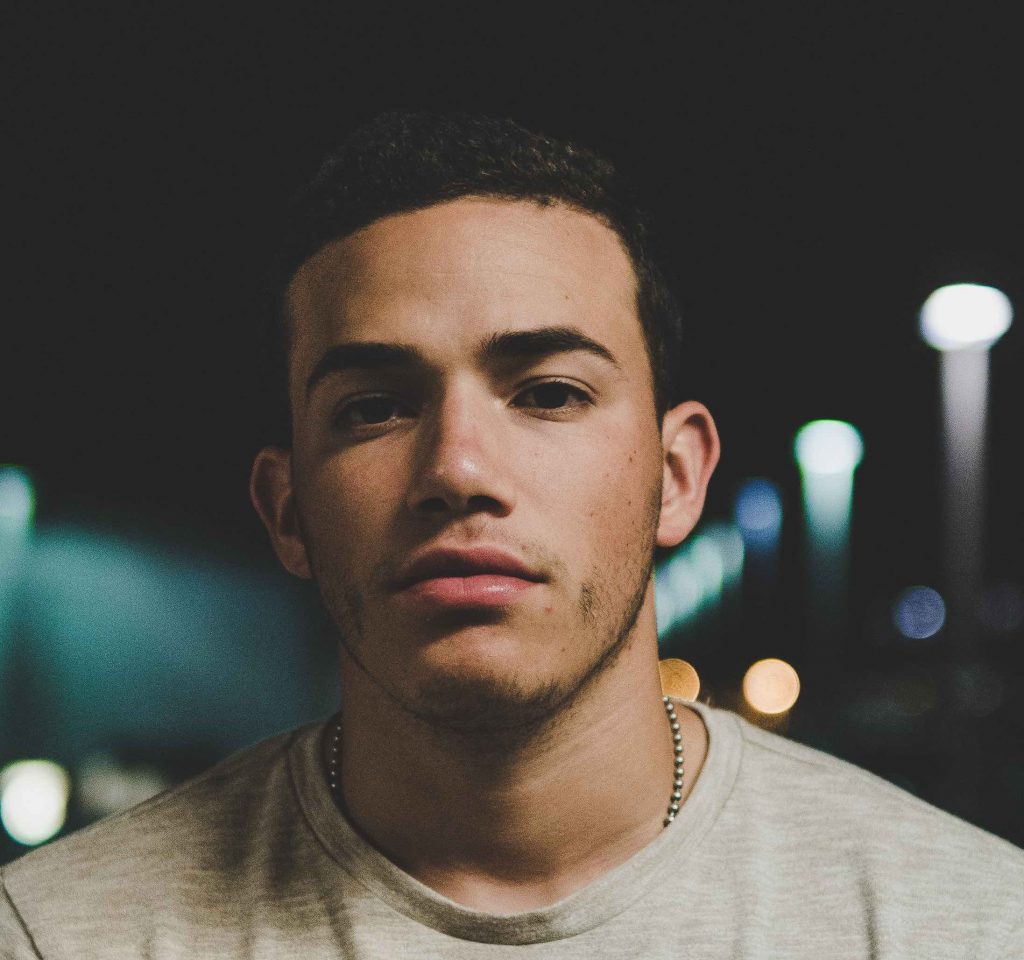 Mr. Castro is a 28-year-old male who has been incarcerated at the county jail for the last 16 days. He denied medical and mental health problems during the Receiving Screening. He admitted to daily use of marijuana, but denied other drugs and alcohol.
Today, you received the Health Services Request form he submitted last evening documenting a 24 hour history of extreme nausea with one episode of vomiting and some dizziness. He wrote that he thought that it was due to eating a bag of chips from the commissary two days ago that looked "open."
You called Mr. Castro down to the medical unit for Nursing Sick Call. Understanding that the patient's history of the complaint is very important to ascertain, you asked Mr. Castro the following:
subjective
What does he mean by the term "nausea?"
His stomach feels upset and queasy
Did the nausea come on quickly or did he notice it slowly getting worse? Is it intermittent or has it been continual since it began?
He reports that it came on quickly about 24 hours ago after eating the chips from the commissary. It has been continual, but the intensity does change. It feels better now, but is still about a 3 on a 1-10 scale of discomfort. He vomited once last night, and that is why he submitted the Health Service Request form.
Is anyone else in the housing unit sick?
No, although someone told him that he ate the commissary chips last week and got sick, too.
No, he tried to eat the breakfast, but the smell of the food made the nausea worse.
Has he had any other symptoms, like diarrhea, fever, diaphoresis, syncope and abdominal pain? 
Mr. Castro stated that he vomited once last night. He denies diarrhea and sweating, but believes that he was feverish during the overnight, but he did not tell anyone so no healthcare staff was notified to check his vital signs. He denies abdominal pain, but says he has experienced some dizziness, especially when he changes position. When he vomited, a small amount of undigested food and "water" came up.
Finally, has he ever had surgery in his abdomen, or been sick like this before?
Mr. Castro stated no to both questions.
After getting Mr. Castro's history, you complete your nursing evaluation, using the Nursing Assessment Protocols* in the unit.  Your evaluation includes the following:
objective
HIs vital signs included the following: 124/78 blood pressure; pulse 88 beats per minute; respirations 16 breaths per minute; temperature 100.4℉ orally; and an oxygen saturation level of 98%.
ENT: Eyes PERRLA (pupils equal, round, reactive to light and accommodation); ears examined with otoscope – left ear unremarkable with + light reflex and pearly grey tympanic membrane; right ear with bulging tympanic membrane, light reflex not discernible, erythema noted at the margins (WHY did we check the ears?) .
Lungs: Clear to auscultation without adventitious sounds.
Heart: Auscultated S1S2 with a regular rate and rhythm. No murmurs or gallops heard.
Abdomen: no distention noted, no abdominal scars (WHY IS THIS IMPORTANT?)
positive bowel sounds auscultated in all four quadrants, normo-active
non-tender to palpation, no rebound tenderness or guarding noted.
Neurological: (WHY is this important?) Speech clear; Alert and Oriented x 4; Ambulates steadily without assistance; cranial nerves II – XII intact; handgrasps equal and strong bilaterally; pedal pressure equal bilaterally and strong.
Assessment
Alteration in Comfort; Elevated temperature; Continued nausea with intermittent dizziness; Bulging right tympanic membrane
plan
What are you going to do?
Because of your abnormal findings (elevated temperature, right tympanic membrane bulging with redness) and Mr. Castros' history of nausea and dizziness with position changes, and one episode of vomiting last night, you contact the provider, who orders Amoxicillin 875 mg BID for 5 days for a diagnosis of right otitis media. The provider verified that Mr. Castro was not allergic to penicillin prior to ordering. She also ordered a provider recheck appointment the next day for Mr. Castro.
PATIENT EDUCATION
Your patient education included the importance of notifying health staff immediately for any worsening of his condition. You also informed Mr. Castro that having diarrhea as a result of taking Amoxicillin is an expected side effect, but still let health staff know so that he can be monitored. You also informed Mr. Castro that the queasiness may continue for a few days, especially if he is taking the medication on an empty stomach and so he should try to eat something around the time of administration. Mr. Castro verbalized an understanding of all patient education, all his questions were answered and you schedule him to be seen by the provider tomorrow.
Check out our posts about Nausea and Vomiting on CorrectionalNurse.Net
Classes available at The Correctional Nurse Educator include Abdominal Assessment: Nausea and Vomiting for the Correctional Nurse.
*As always, your company or facility policies, procedures and Nursing Protocols/Guidelines take precedence over any written recommendations on this website.